2022 Membership information will be posted by Mid-January.
A jewel on the banks of the Cannon River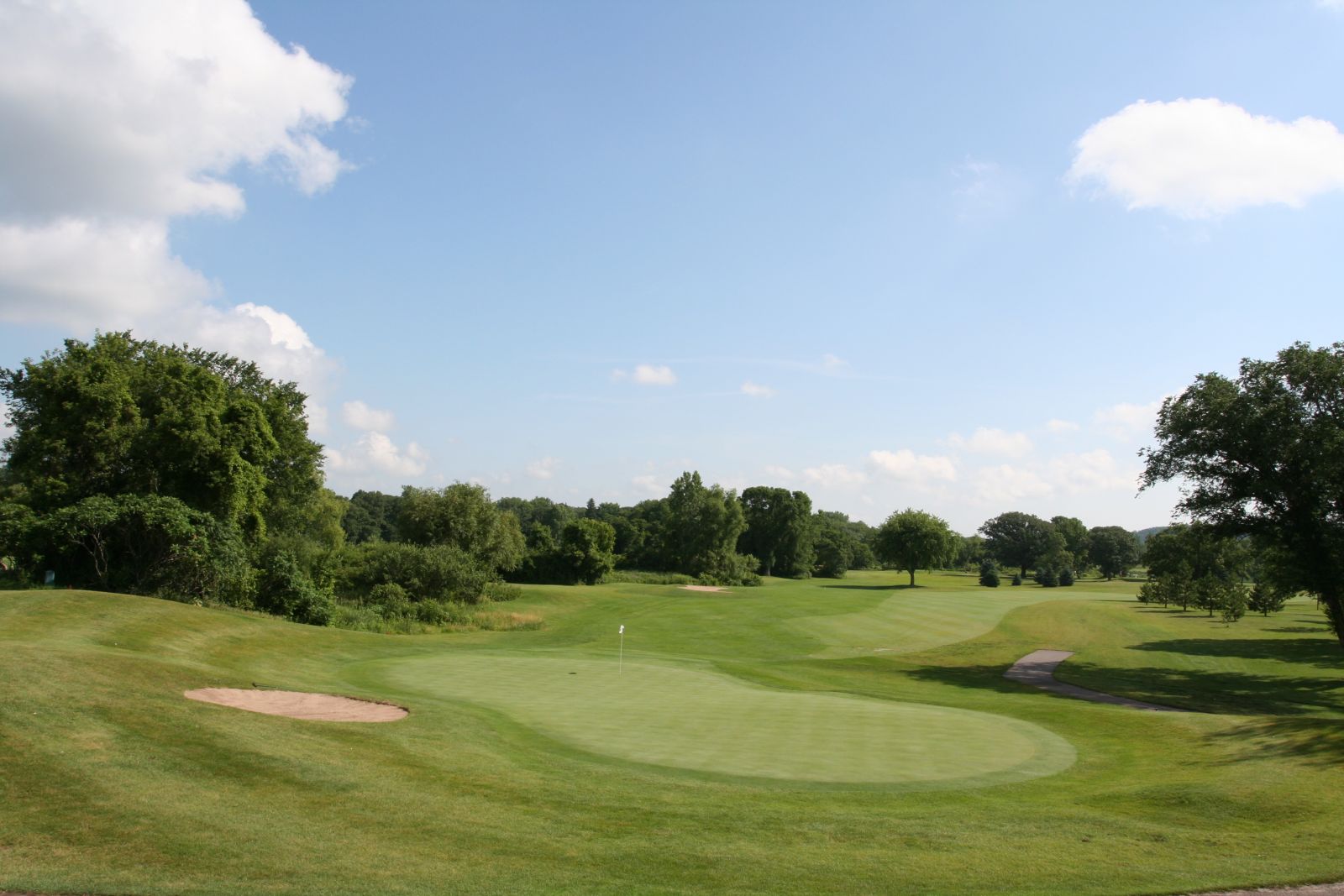 Running along the Cannon River, near the Twin Cities, is Cannon Golf Club, an intriguing course sprinkled with wetlands, ponds and streams that make for a fantastic round of golf. This is a traditional course that can be walked by those seeking a traditional experience. Our golf course lies in an oak savannah where the prairie meets the water.
Many holes require facing the dangers of water and of narrow fairways lined with staunch burl oaks that are 100's of years old. Precise and accurate shot making is required here. Cannon Golf Club lends itself to shot making, as many of our holes require you or tease you to move the ball one way or the other. Here you'll find small targets, well-placed hazards and some tough par three's. Another unmistakable feature is the natural beauty of the course. Large, mature bur oaks set along the Cannon River, streams and ponds give the course an elegance and charm that only comes with age. It's a year-round haven for bald eagles, red-tailed hawks, white pelicans, Canadian geese and other birds.
This is a course you'll want to play again and again until you solve the puzzles and find the strategies to handle the hazards and holes.
Cannon Golf Club Testimonial
"We played your course today and just wanted to let you know that my friend and I could not have been more impressed with the condition of your course. The last time I played fairways and greens as nice as yours was at Troy Burne. I'll be telling everyone at work about your course tomorrow. The extra effort your staff takes when mowing the fairways leaving the criss-cross pattern makes a huge difference in aesthetics. Hopefully, we'll be down to play at least several times a month in the future."
Cannon Golf Club Club Championship
Congratulations to our Men's and Women's Club Champions! Leif Carlson won the Men's Championship with a total 45 hole score of 181. Steph Soukup won the Women's Gross score division with a score of 88 and Katie Thielbar won the Women's Net Division with a score of 72. Congratulations!!